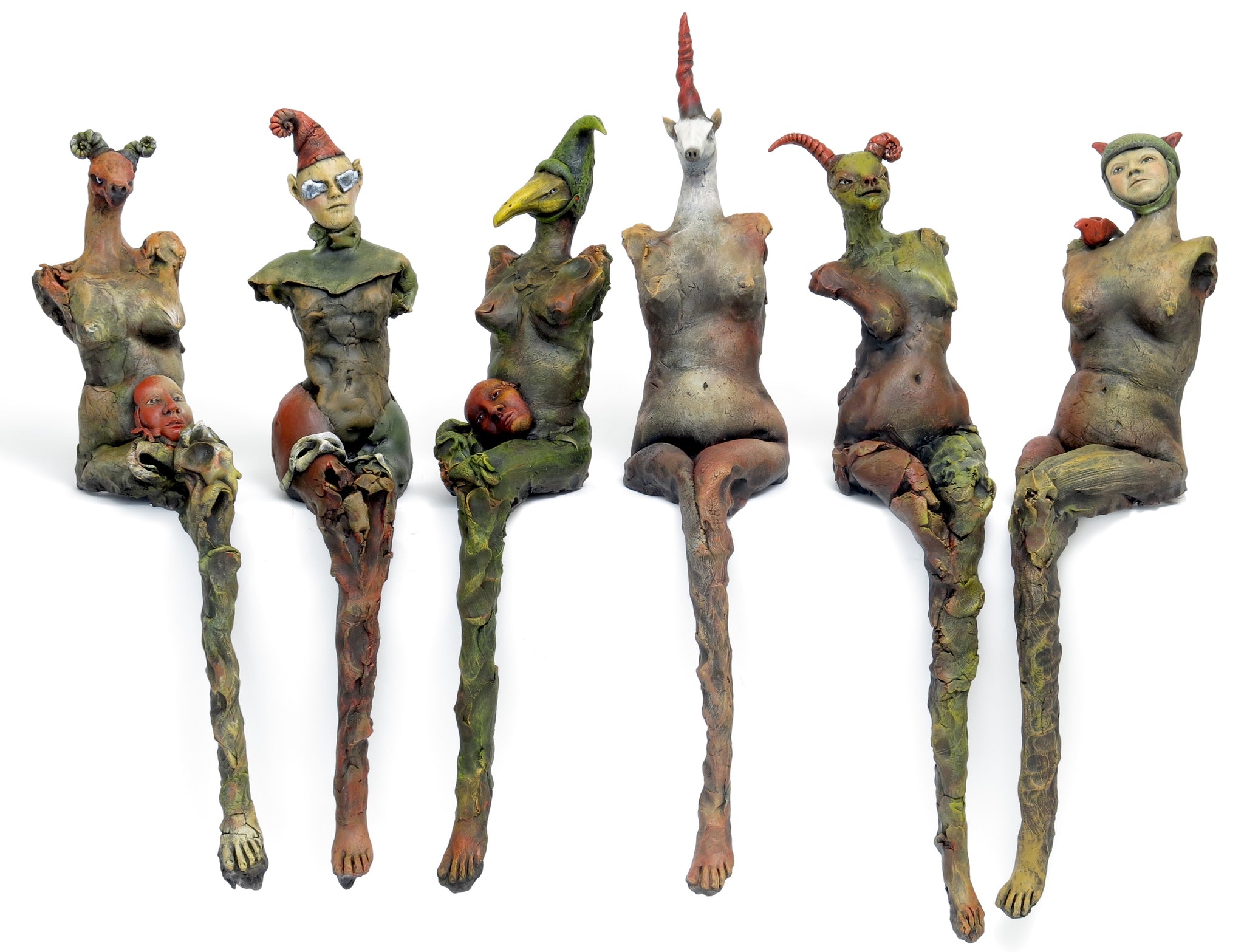 SOLD "STRANGE COUNSEL"
SOLD "STRANGE COUNSEL"
$3000.00
This grouping can only be purchased through RiverSea Gallery in Astoria, OR.  riverseagallery.com
Contact Gallery with inquiries - Ph # 503 325 1270

Grouping of 6, 3-D Ceramic Sculptures 

Dimensions: Total of 6 figures to be sold as a grouping. Approximate width of all 6 displayed is 32" (that's a relatively tight grouping). The height of the tallest figure (from tip of red hat to toe) is 26". The approximate width of each figure is 6"  -  the depth of each one is approximately 7".
There is a painted eye or several eyes on the back of each piece. Some eyes are slightly hidden adding a bit of mystery to the sculpture.