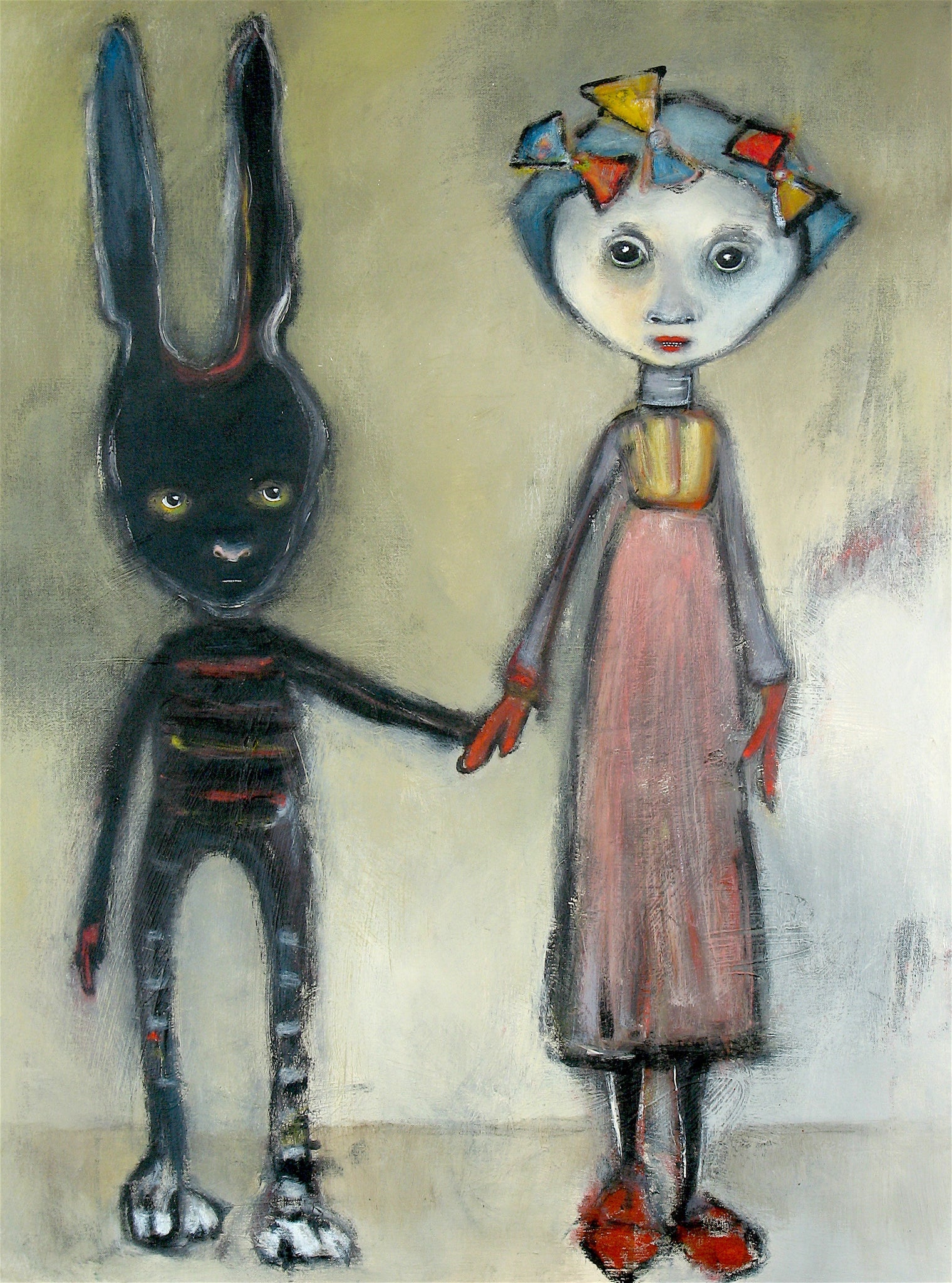 "Content With My Delusions"
"Content With My Delusions" 
17" x 22" Archival quality print of Jacquline Hurlbert's original painting.
I use Canson Infinity Etching Rag Paper that is 100% cotton fine art paper of the purest white tone available on the market without the use of artificial optical brightening agents. Acid free. It has high paper shade stability and resistance to aging using natural minerals. This museum grade paper provides deep blacks, excellent image sharpness, optimum color graduation, and it's unique slight grain makes it ideal for printing fine art prints.
Pigmented ink is used with a lightfastness rating of over 100 years.