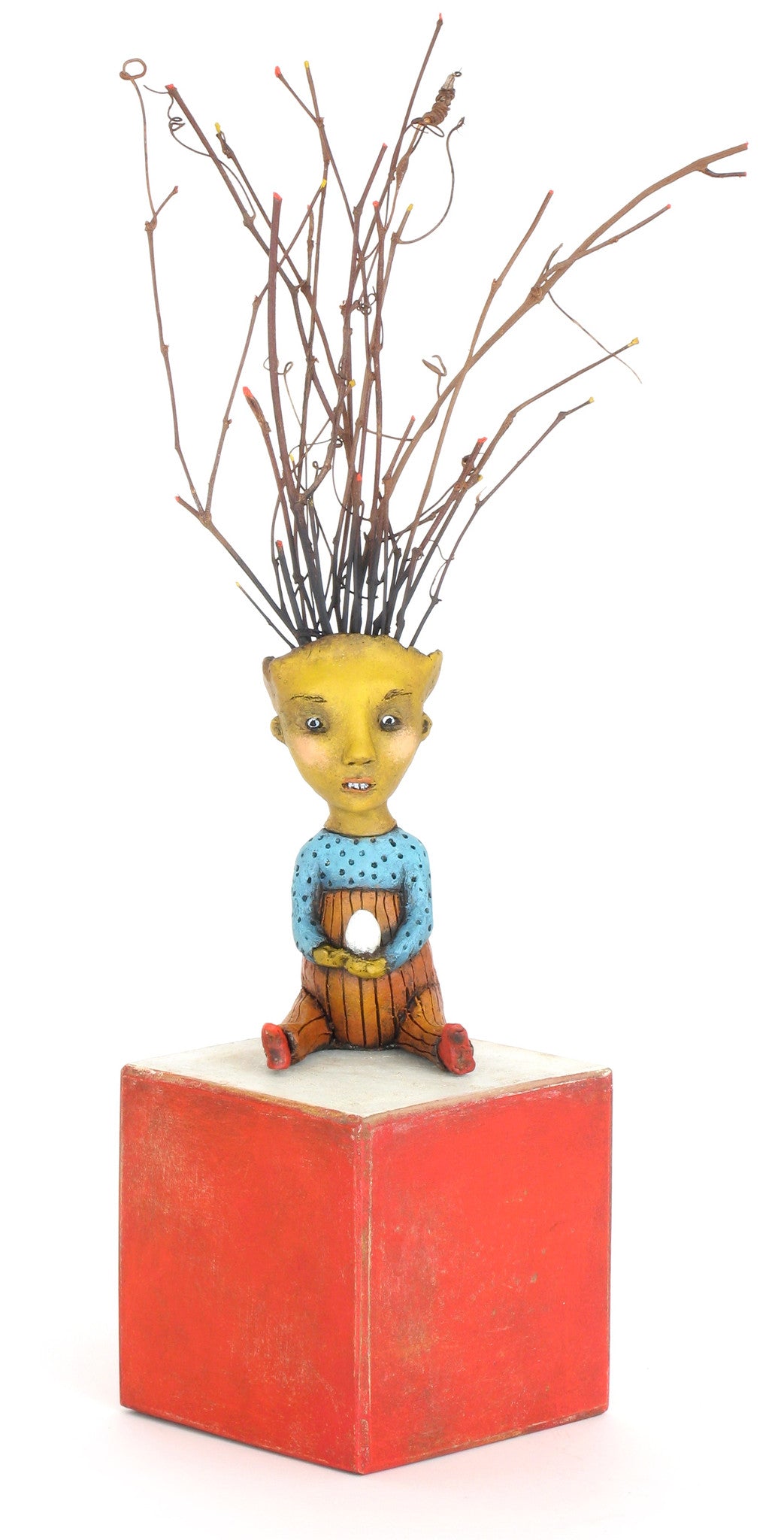 SOLD "Anticipation" original ceramic sculpture by Jacquline Hurlbert
SOLD   Ceramic sculpture, 18" x 5" x 5"
I use eggs to symbolize dreams, wishes or desires. The egg is fragile and requires care and nurturing in order to hatch...so do our dreams. This character holds on to the precious "egg" and anxiously anticipates what's inside.