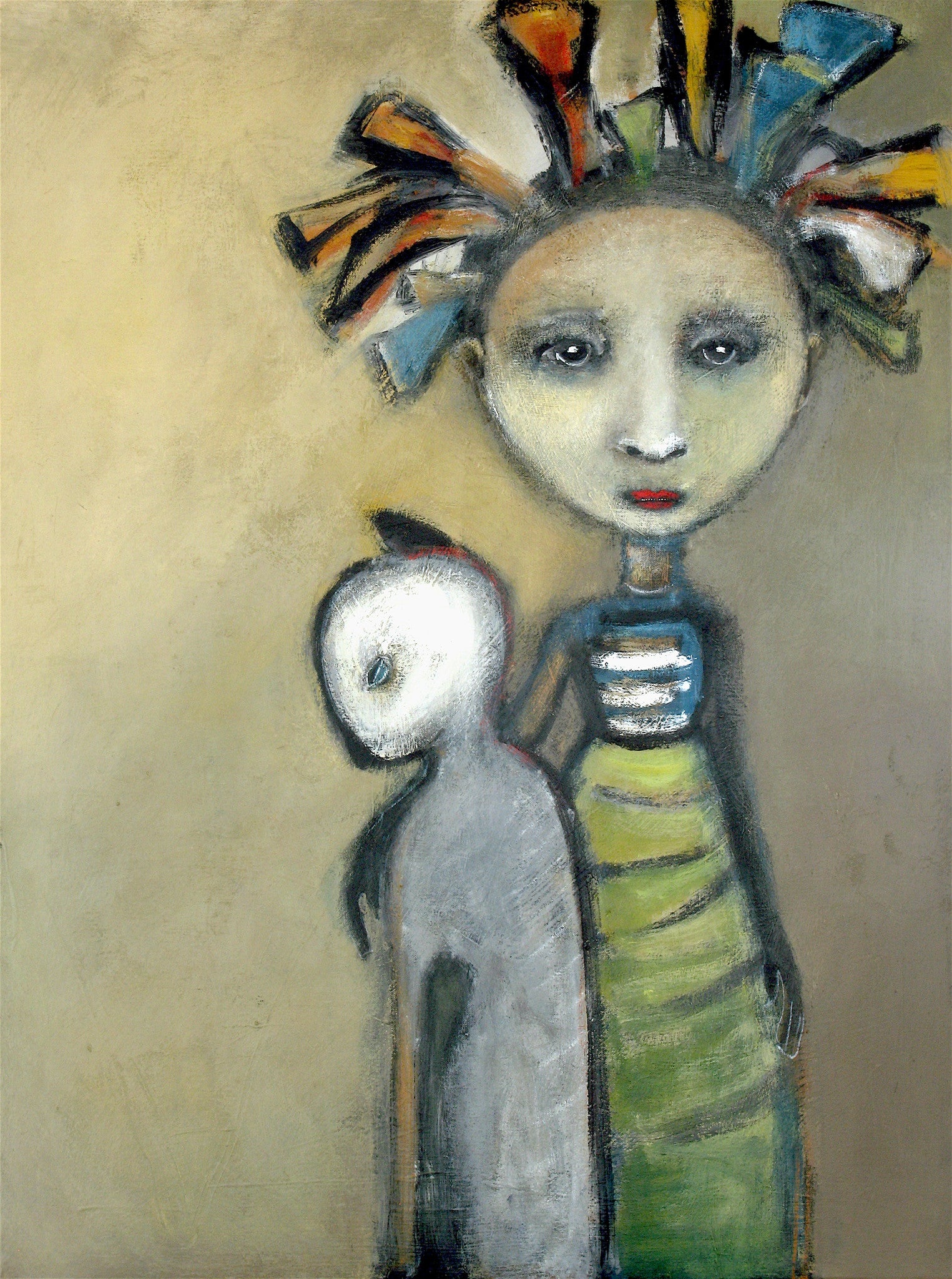 SOLD "Devotion"
SOLD  
"Devotion", synonyms include: faithfulness, constancy, commitment, dedication, fondness, love, affection, care. Relationships, all kinds, deserve loyal devotion, when you have it, life is bliss!

This is one of my original acrylic paintings on canvas. The dimensions are: 40" x 30" x 1"
My Artistic Process
My paintings are sometimes three or more paintings deep, one painting on top of another. The outline of a face, an eye, a hand or claw can be evidence of the painting that came before.
This technique is called pentimento. A pentimento is an alteration in a painting, evidenced by traces of previous work. The word is Italian taken from the verb pentirsi, meaning to repent. I've taken this technique to the extreme by literally painting an entirely different painting/paintings on top of the bottom one, not simply altering a section.
This works for me psychologically. I view my paintings as I view my life. I'm layered with new experiences and take on personality adjustments as I go about my journey. Everything that has made me who I am today resides inside my skin - you can't see it but all my history is there.