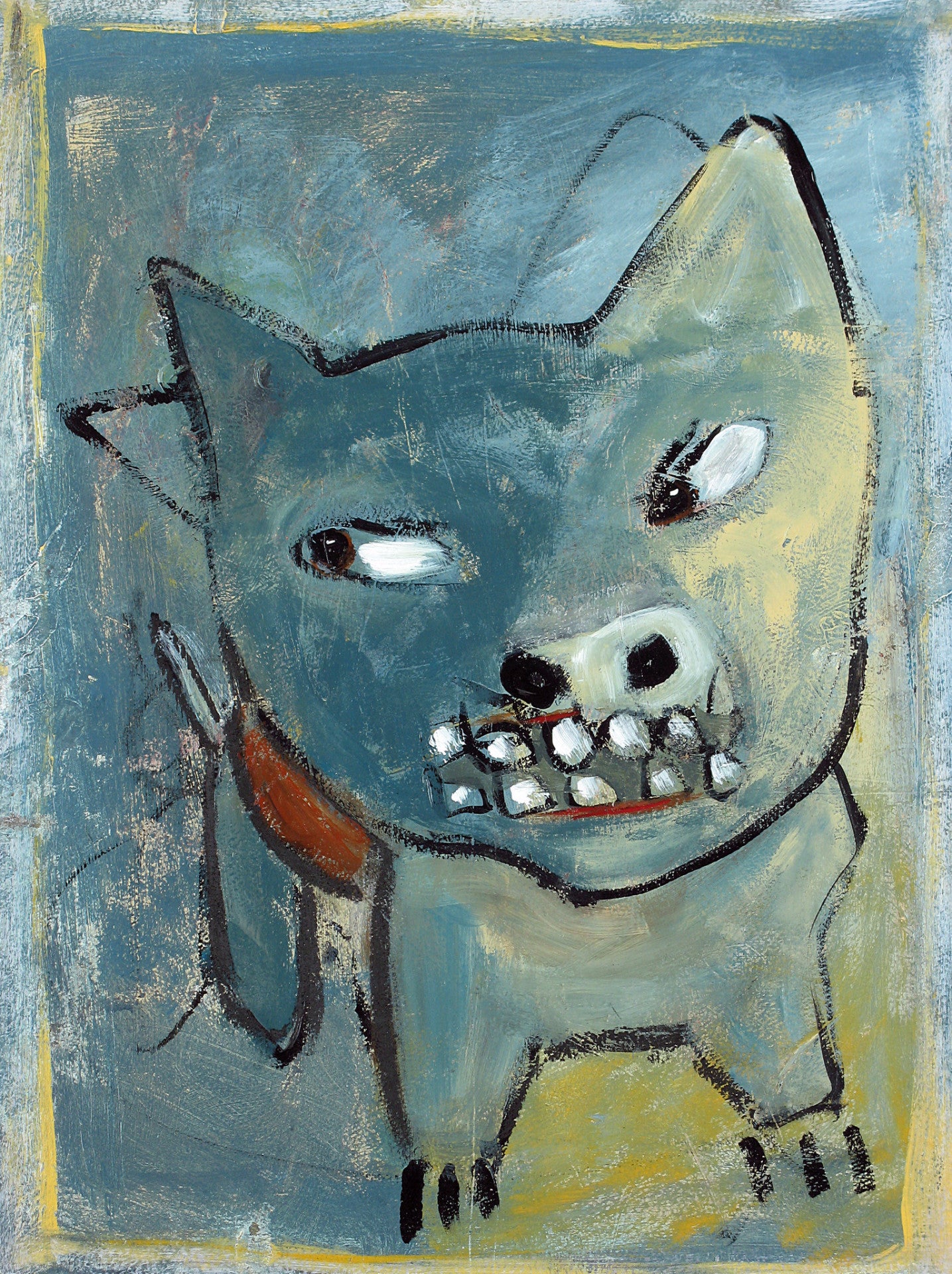 "Smiling Dog"
"Smiling Dog" Available through Alexander Gallery,  http://www.thealexandergallery.net/
I often go on walks in the park where I encounter every kind of canine critter, each with it's own charming...or not so charming, personality. When I meet one with a questionable agenda and a mouth full of exposed teeth I prefer to think of them as smiling rather than snarling..
This is one of my original acrylic paintings mounted on a "cradled" wood panel. It's ready to hang by the attached picture wire on the back. The dimensions are: 19.5" x 14.5" x 1.5" 
Each of my paintings is a collection of under paintings. I build up layers of paint and texture before I introduce a figure. This provides a rich backdrop for the image to live on. It also helps me to mentally prepare for the story I'm about to tell.
I use symbolism to communicate my thoughts and ideas. The symbols I use create a pictorial language that I share with my audience. Each piece is a unique expression of my response to my inner world and the world around me.