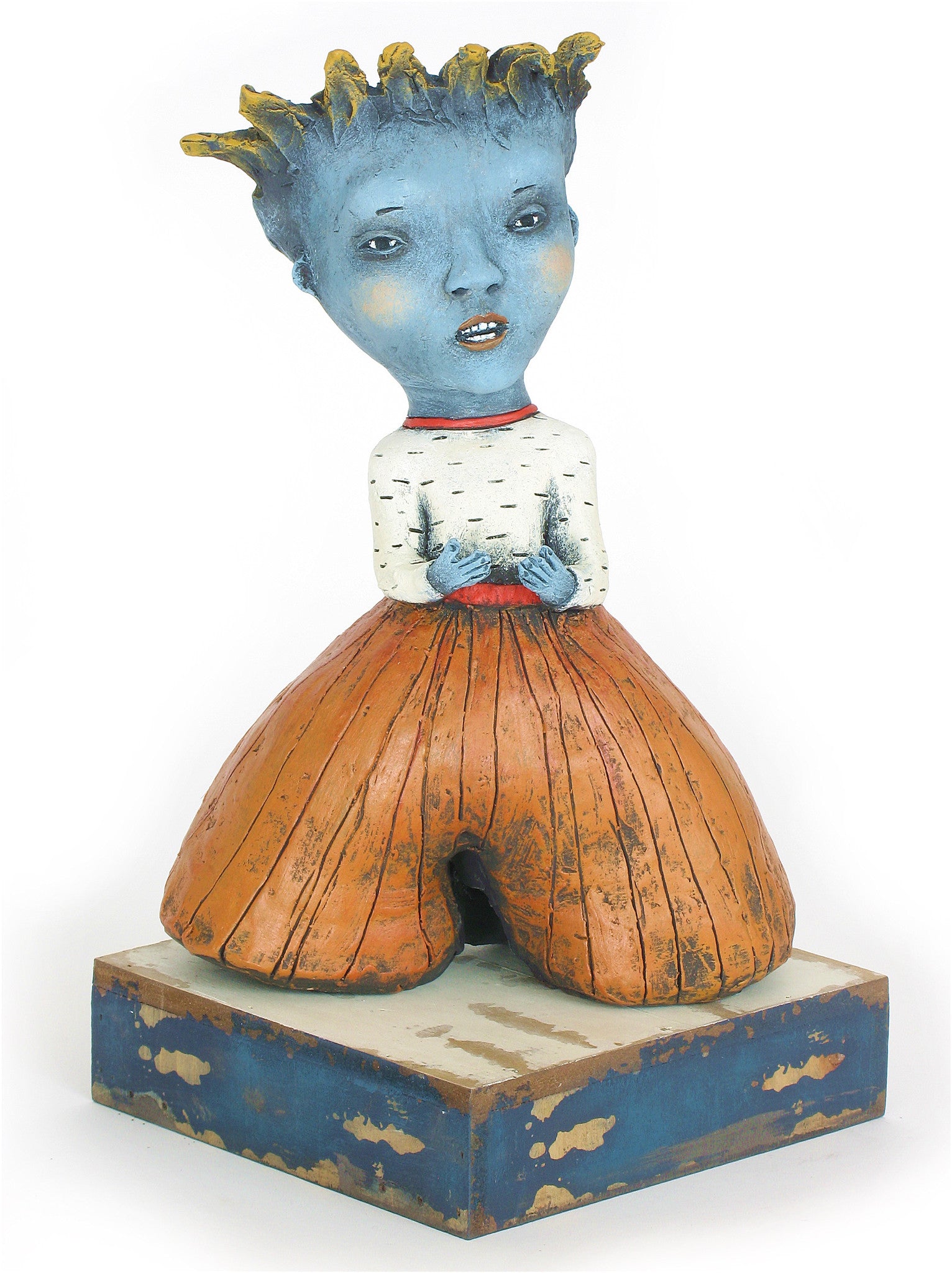 SOLD "SOAP BOX" original ceramic sculpture by Jacquline Hurlbert
SOLD   Ceramic sculpture, 14" x 7" x 7"
Soap Box...everybody has one. We want to be heard, it may be a small issue or a world changing topic, it really doesn't matter. Our desire to "share our opinions" is part of human nature. This figure has outstretched hands imploring his/her audience to LISTEN.