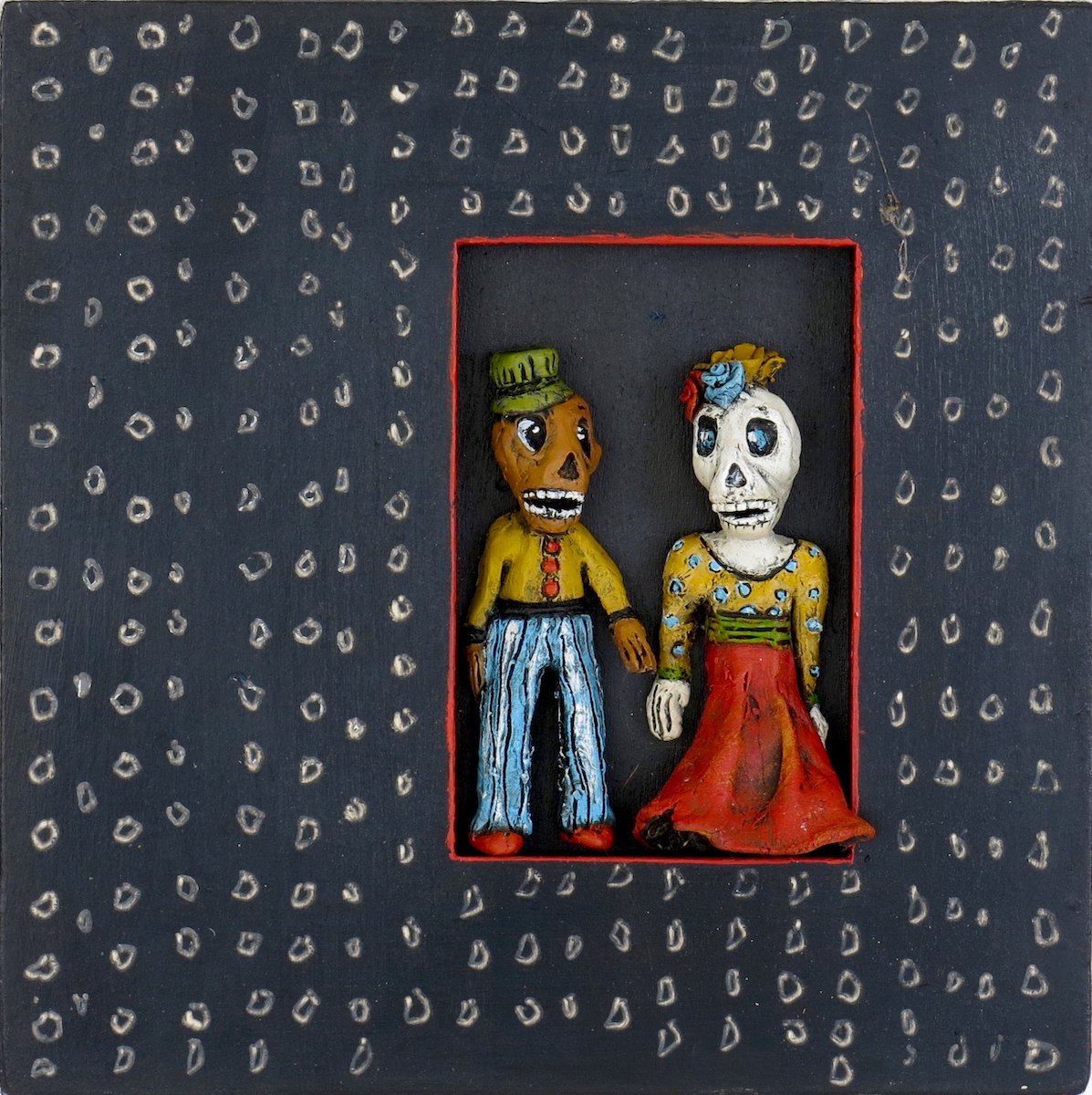 "Reunited"
SALE - Original price $300. - sale price $175.
"Reunited"
This is a mixed media, wall mount piece. The ceramic figures are housed within a hand painted wooden box frame. It's ready to hang by the attached picture wire on the back. The dimensions are: 10" x  10" x 2.5
The symbols I use create a pictorial language that I share with my audience. Each piece is a unique expression of my response to my inner world and the world around me.